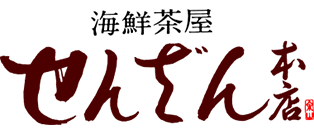 Seafood Restaurant Senzan Honmoku-ten
海鲜茶屋Senzan本牧店
Big red king crab, full of the meat, can't be better!
Only can find such good red king crab grill in our Senzan!

超大号的帝王蟹,满满的蟹肉,超赞!
只有在我们Senzan才能吃到这么棒的网烤帝王蟹!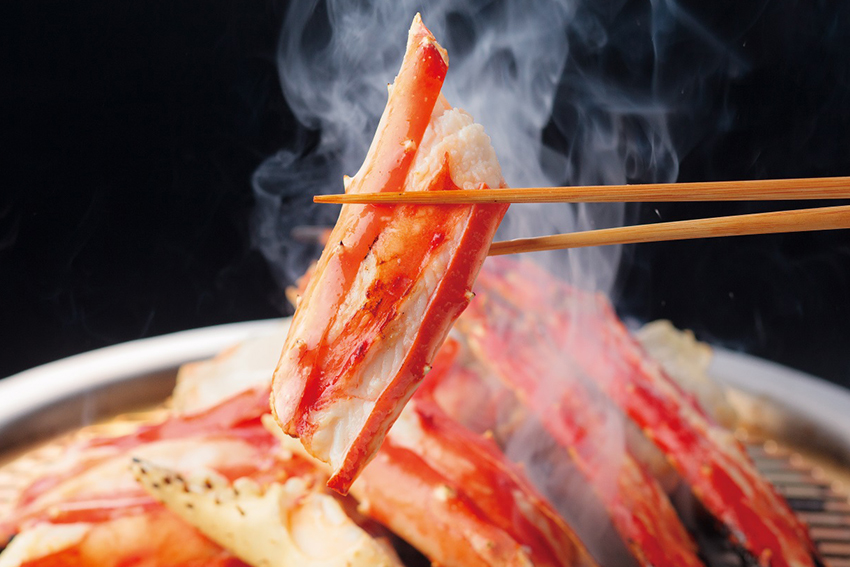 We provide gorgeous Japanese cuisine like crab dishes.
Staffs in Kimono will provide you the best Japanese services.

本店是一间日本料理餐厅,为您精心准备了螃蟹料理等豪华日式料理。
由身着和服的工作人员为您服务。
Recommended menu
推荐菜单
We highly recommend our Popular menu
「Grilled Red King Crab (200g, 2,200JPY+tax)」(as shown above)
Grilling the red king crab in front of you
The fluffy and juicy red king crab will definitely make you happy

极力推荐本店人气料理
「网烤帝王蟹(一人份200g,2200日元+消费税)」(参考上图)
在您面前现烤的帝王蟹饱满多汁,美味无比,好吃到不自觉地笑出来
We also provide other delicious cuisines as below!
本店还为您准备了以下料理!
Senzan Grilled Spiny Lobster 2,200 JPY+tax
独家焗烤龙虾 2200日元+消费税

Spiny lobster with plenty original source grilled so yummily

满满地涂抹上独家配比的酱汁焗烤而成
酱汁和龙虾的鲜香定能让您回味无穷

Crab Nabe 3,500JPY+tax per person
螃蟹火锅 一人份 3500日元+消费税

Blanching the fresh crab and eating with the special sauce.

新鲜的螃蟹下锅涮熟,沾上酱料,美味无比!

Sushi Boat(For 4 people) 12,000 JPY+tax
寿司船(4人份) 12000日元+消费税

Gorgeous sushi boat with plenty of fresh sushi,
order one and share with friends!

新鲜的寿司豪爽的摆满整船
点一份来和朋友们一起享受美味!

Raw Crab Sushi 1,280 JPY+tax
生蟹寿司 1280日元+消费税

sing a whole crab leg to make this sweety gorgeous sushi,
every bite makes you happy!

用一整条甘甜鲜美的生蟹腿做的寿司
一口吃下去,嘴巴里全是幸福!

Staffs in Kimono will provide you the best Japanese services

身着和服的服务人员
在宁静的日式餐厅享受日式的极致服务

Restaurant appearance

餐厅外观

Come to our restaurant and enjoy the food introduced above!
快来本店享用上述美食吧!

Restaurant Name / 餐厅名称

Seafood Restaurant Senzan Honmoku-ten / Senzan本牧店

Access / 怎么去

5 minutes by car from JR Negishi Line Yamate Station / JR根岸线山手站出来,坐车5分钟

Category / 类别

Washoku (Japanese Cuisine) / 日料

Average price / 均价

Lunch 2,000 JPY, Dinner 5,000 JPY / 午餐2000日元/ 晚餐5000日元

Hours / 营业时间

Monday - Friday 11:30 - 22:00 (L.O.21:00)
Weekend & Holiday 11:00 - 22:00 (L.O. 21:00)

周一至周五 11:30~22:00 (最后点餐21:00)
周六/ 周日/ 节日 11:00~22:00 (最后点餐21:00)

Address / 地址

1F Honmoku Esta 17-2, Honmokuhara Naka-Ku, Yokohama-Shi, Kanagawa / 神奈川县横滨市中区本牧原17-2本牧ESTA 1楼

Show this to the taxi driver / 可直接拿给出租车司机看

〒231-0821 神奈川県横浜市中区本牧原 17-2 本牧エスタ 1F

Card accepted / 付款方式

Language support / 外语服务

English menu, 中文菜单

Access map / 地图

Copyright © 2019 SENZAN GROUP All Rights Reserved.